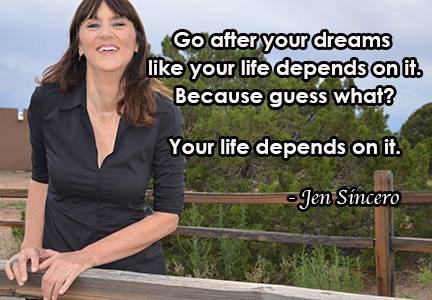 Bestselling Author Jen Sincero at Mike Risko Music, December 2, 2015
Jen Sincero, New York Times best-selling author of You Are a Badass: How to Stop Doubting Your Greatness and Start Living an Awesome Life, comes to Mike Risko Music for an evening of hilarity, storytelling, and Jen's 3 Golden Keys for making lasting changes in your life NOW.
"My hope is that by speaking, coaching and writing about all the things that make me excited to be spinning around on this planet of ours, I'll inspire you to recognize, and pursue, whatever it is that floats your banana, to be you times two, large and in charge, huge like The Nuge," said Sincero.
Sincero is a natural born storyteller who motivates and empowers her audiences via humorous tales from the trenches, real-life case studies and the tools and systems she's honed in her decade-plus career of professional coaching, writing and researching.
This event is part of a new series of Conversations With talks that will be presented at Mike Risko Music to bring industry professionals like actors, musicians and authors into the community. Space is limited and reservations are required.
Mike Risko Music
144 Croton Avenue
Ossining, NY 10562